In Singapore where food is somewhat of a national obsession, it is important for Restaurant Interior Design to stand out from their competition. While the quality of food that a restaurant serves is vital in attracting customers, it is also not uncommon for diners to take into consideration the ambience of an eatery.
Incredible restaurant design is crucial in creating a space that is comfortable and relaxing for diners. The interior design of an establishment should complement its menu and theme, so that customers have an unforgettable dining experience that stimulates the senses. 
One example of such a restaurant, one that works on all levels, is the Gucci Osteria pop-up – Bold Eccentricity Meets Whimsical Gourmet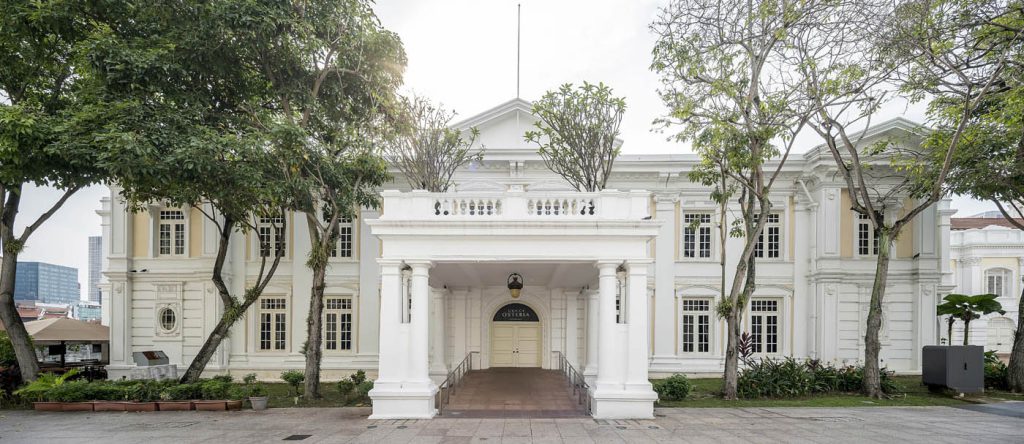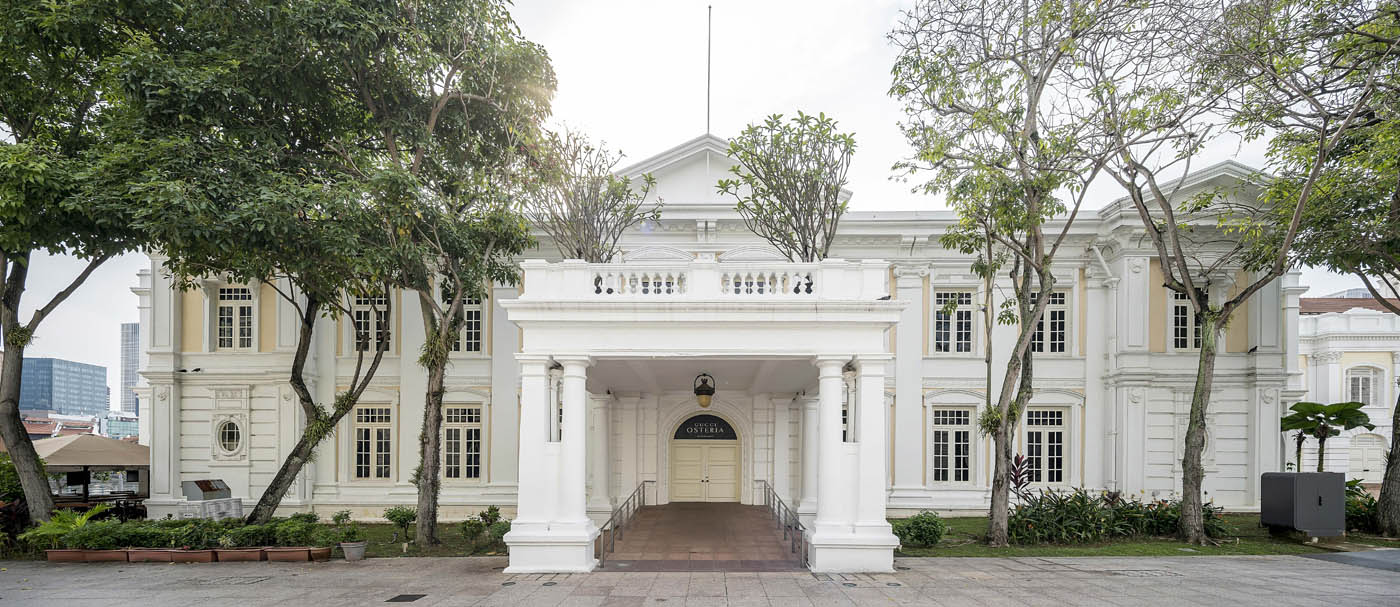 Back in May 2019, Jia Studios' founder Jackie Lai collaborated with Gucci to bring together food and fashion in the first Gucci Osteria da Massimo Bottura outside of its native Florence, Italy. Hosted at The Arts House, which was exclusively chosen because its 200-year history mirrors where the original Gucci Garden is, at the Palazzo della Mercanzia, the concept of the project was playful, eccentric and elegant at the same time.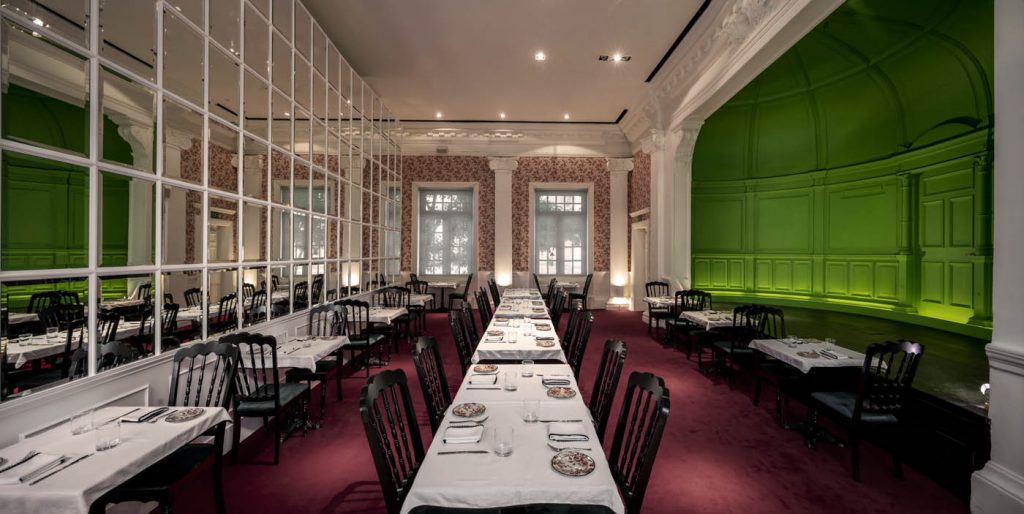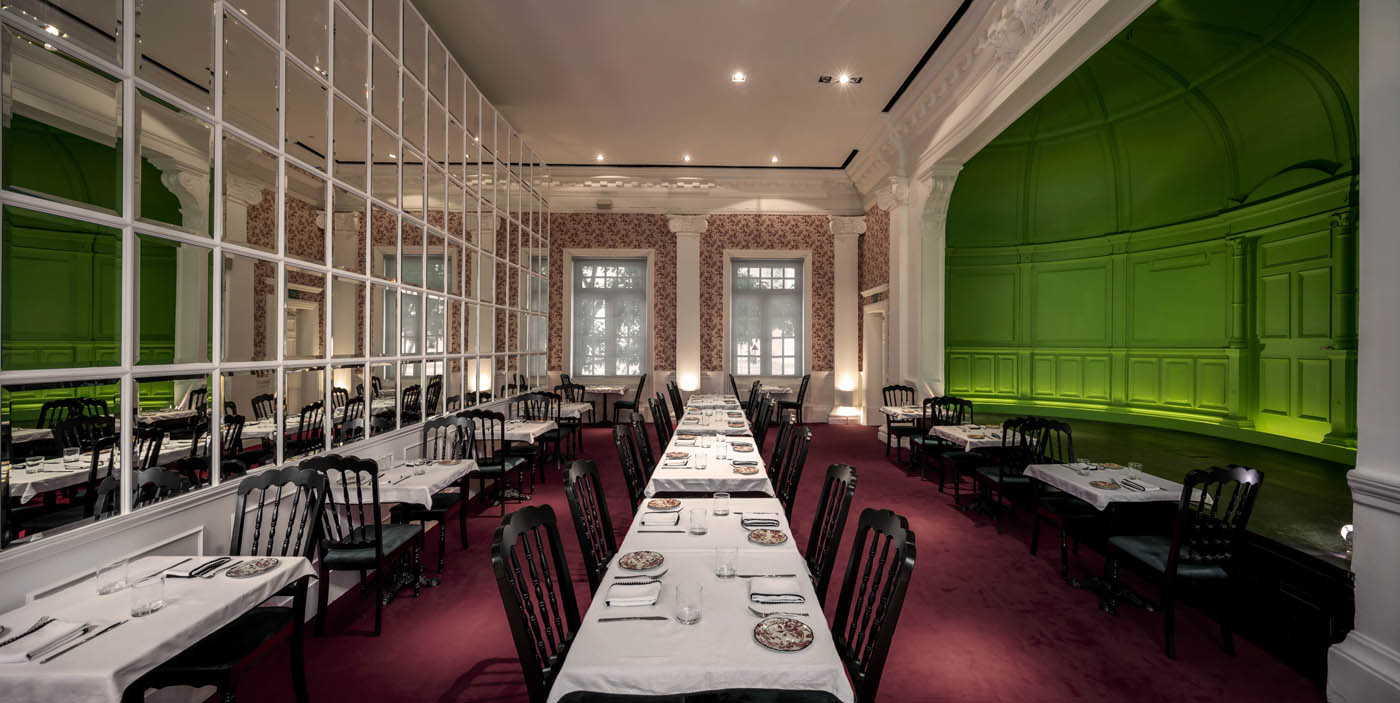 In order to create this bold combination, the furnishing used evoked a contemporary Renaissance vibe and the walls of the restaurant was decorated with a red Gucci Herbarium floral wallpaper, a design that was also reflected in the crockery that the food was served on.
This harmonious combination of eclectic and romantic style together with the delectable cuisine of a top, Michelin-starred world-renowned chef made for an unforgettable dining experience.
Do you have a theme or style in mind that will allow you to truly stand out in the restaurant industry? Let us work together in bringing your restaurant interior design 's vision to life.