"Luxury" is defined as 'a state of great comfort or elegance'. It combines aesthetics with functionality as beauty and comfort go together. For different people, the definition of what luxury is may be diverse. Some may choose to splurge on a large, high-end kitchen, while others may prefer that their bedroom be where they spend the most on to make it the most decadent and relaxing room in the house.
Whatever your preference and whatever "luxury" means to you, here are some ways that you can add touches of extravagance to your apartment or bungalow interior design.
Fix a theme
Start with a vision and watch it come to fruition with an expert team of interior designers. Before you begin working on your home, it is important to first select a theme for it. If you notice luxury hotels, spas or restaurants, they are mostly consistent in their interior décor and the way they all stand out is through a distinct theme.
Glamp up the staircase
The staircase is the first thing that guests see when they enter a bungalow and what better way to impress than with a truly luxuriously styled staircase? You can consider staircases made completely of marble, or install a grand chandelier atop it, or hire a skilled carpenter to carve intricate markings on the baluster or railings. There is no better way to incorporate functionality and luxury than glamping up the staircase.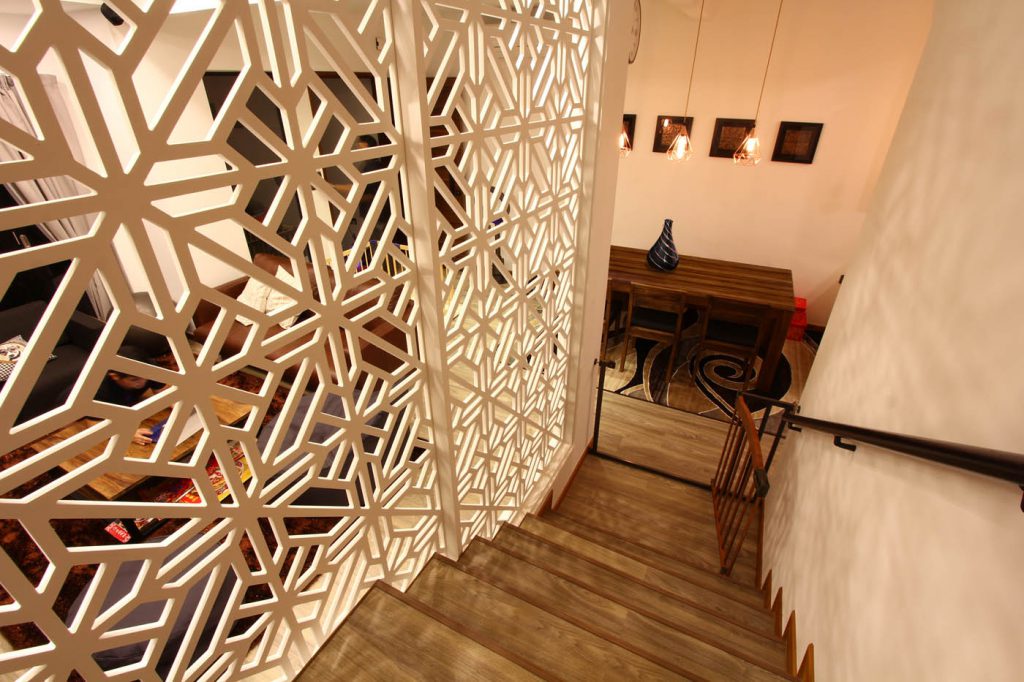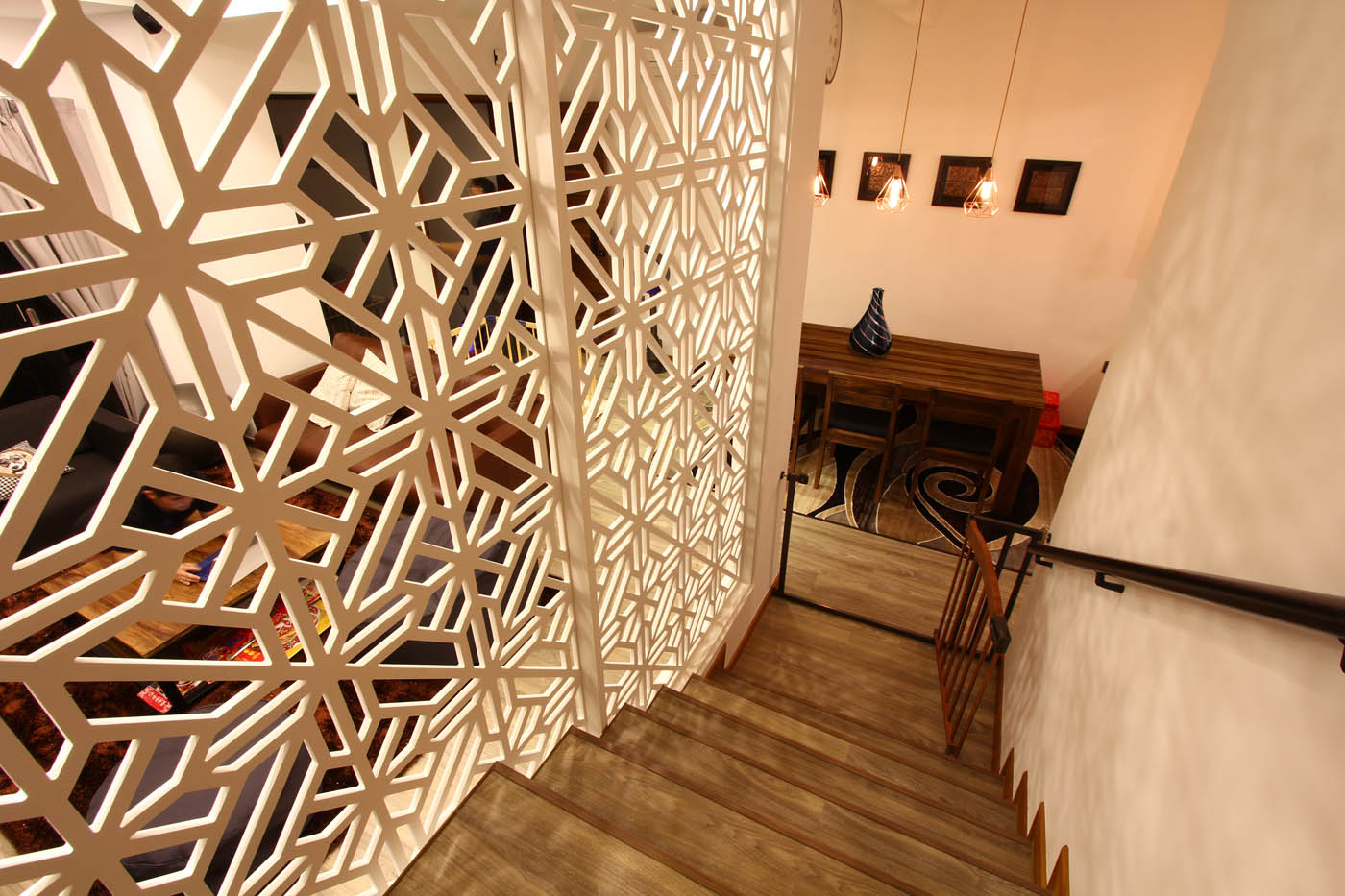 Plants galore
There has never been any other time that people have been so obsessed with plants than during the time of the pandemic. Did you know that plants are also a great way to add some luxury to your home? Plants easily add a pop of colour and texture to a space, and it also works as a statement piece.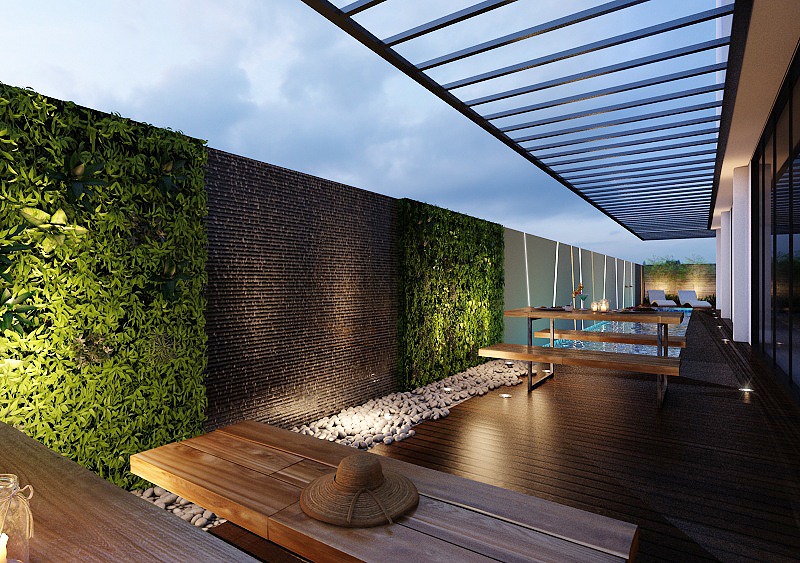 Luxurious textures and materials
Velvet
It may not be as popular in Singapore due to the weather, but its timelessness is undeniable. Velvet gives off a quality that is synonymous with indulgence, elegance, and richness. You can choose a comfortable velvet armchair or sofa to place in the bedroom, study or living area, install a velvet headboard to incorporate some lux in your bedroom, or drape velvet curtains as a statement piece in any room.
Marble
Where velvet is unpopular because of our weather, marble is quite the opposite. Because of its ability to stay cool even in sweltering heat, marble makes for a common flooring material in many homes here in Singapore. Marble is highly versatile and can be used in a myriad of ways to add luxury to the home. The more common uses of marble are using it in the kitchen for countertops, in the bathroom as flooring and walls, and overall flooring over the entire home.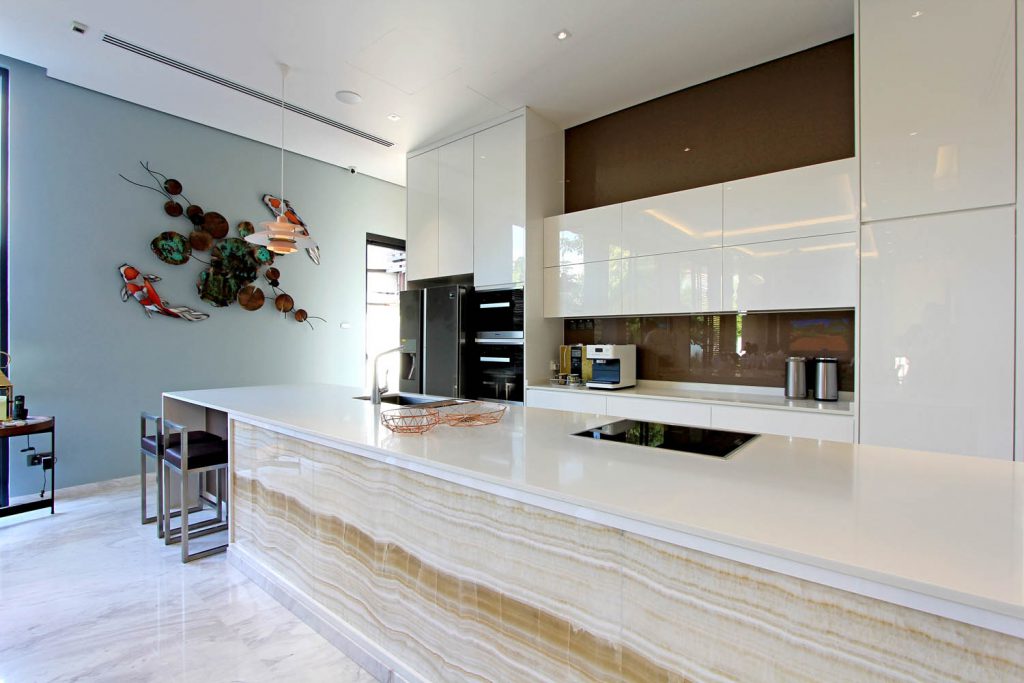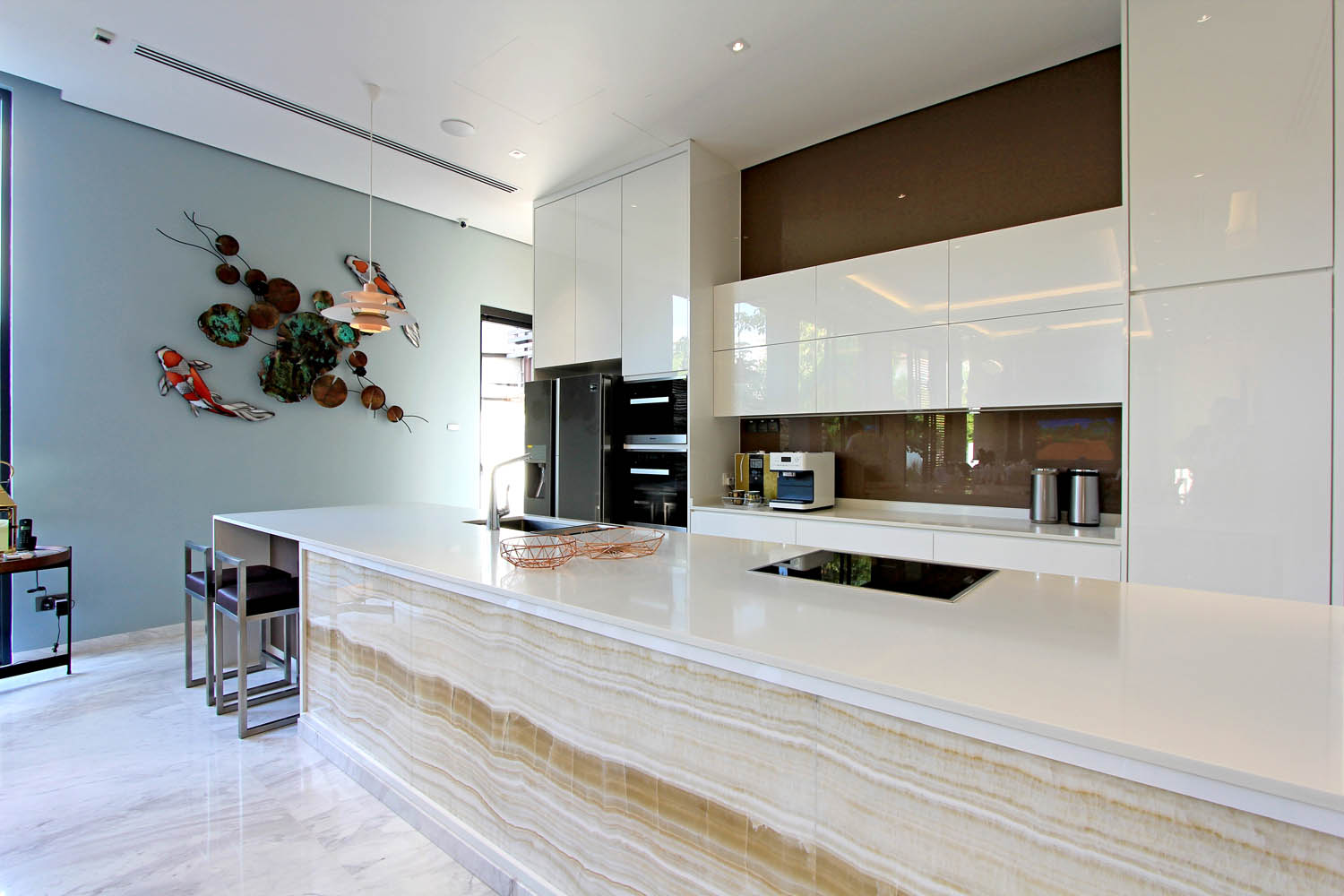 Leather
Leather is one material that improves with age and gives both a classic and contemporary look and feel to any space. A leather sofa with metallic stands provides comfort with edginess, a sleek desk with a leather finish in the study adds class, and a leather headboard in the bedroom will truly incorporate an understated style with sophistication.
Carefully curated pieces
The home is where your character, style, and personality shine through, and where your experiences and memories are stored. An example of this is through statement pieces of furnishings and decorative items that you can display in the house.
If the type of luxury you are going for is the old-school kind, there throw any ideas of minimalism out the window because that style is all about embellishment and flourishes when it comes to the bungalow interior design. Put up that beautifully carved mirror that you bought on your trip to Venice, or that crystal chandelier you purchased when you were last in Paris, or that unique coffee table that you picked up in Bali. Carefully curated pieces not only add luxury to your home but will also give you amazing stories to share with your guests.