Change is the only constant. Never have the world understood this phrase more than in the year 2020. With this in mind, home interior design trends are also on the move as one trend makes way for another as each year passes us by. What are some of the interior design trends for a luxury home that we expect to see more of this year? Here is the top 5 that we trust you will enjoy as much as we do.
Multi-purpose
Multi-purpose furniture for use in multi-purpose spaces. 2020 saw families living cohesively together in their homes, sharing a common space, utilising shared furniture. You can install a wall cabinet that doubles up as a television fixture which you can use to store work equipment or personal items, which displays prized possessions at the same time on the outside. Another example of multi-purpose furnishing is a sofa bed in the living area that you can use as a sofa in the daytime and as a lounge, when it is pulled out, at night. One other option is to invest in an office chair that is practical for desk work and comfortable enough to use as a dining chair.
Families are also now using open spaces in their home for different activities, with kitchens being used not only as a place to cook meals, but also to entertain family and friends. As a result of many people using the same space concurrently, privacy is something that needs to be created more flexibly and should be more mobile. For example, screens, shelving, mirrors, curtains, and dividers can be used to create areas of privacy.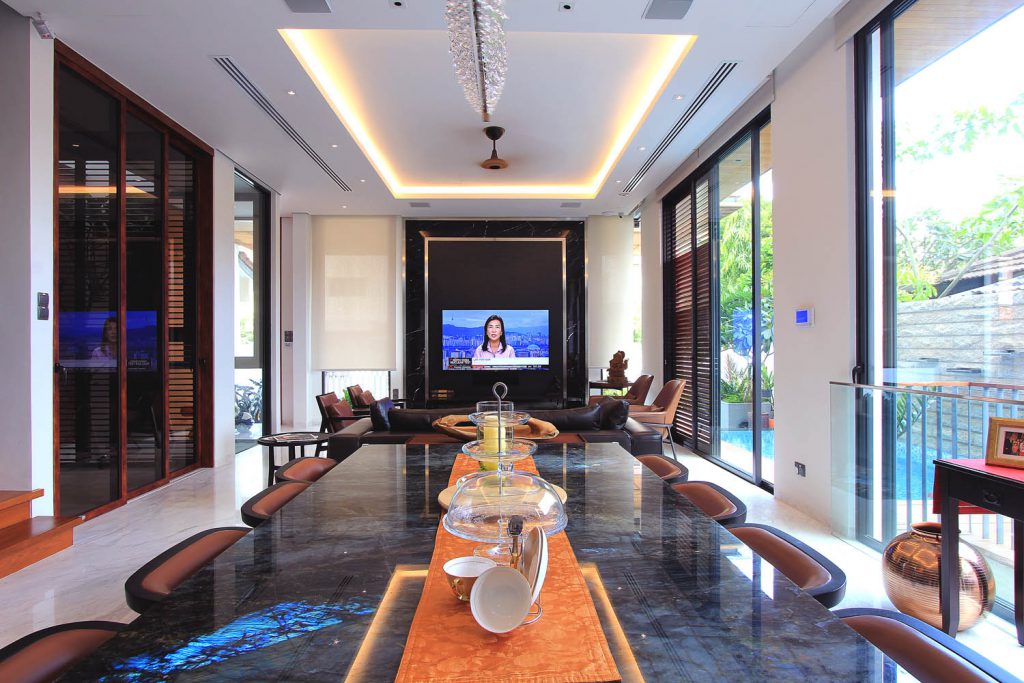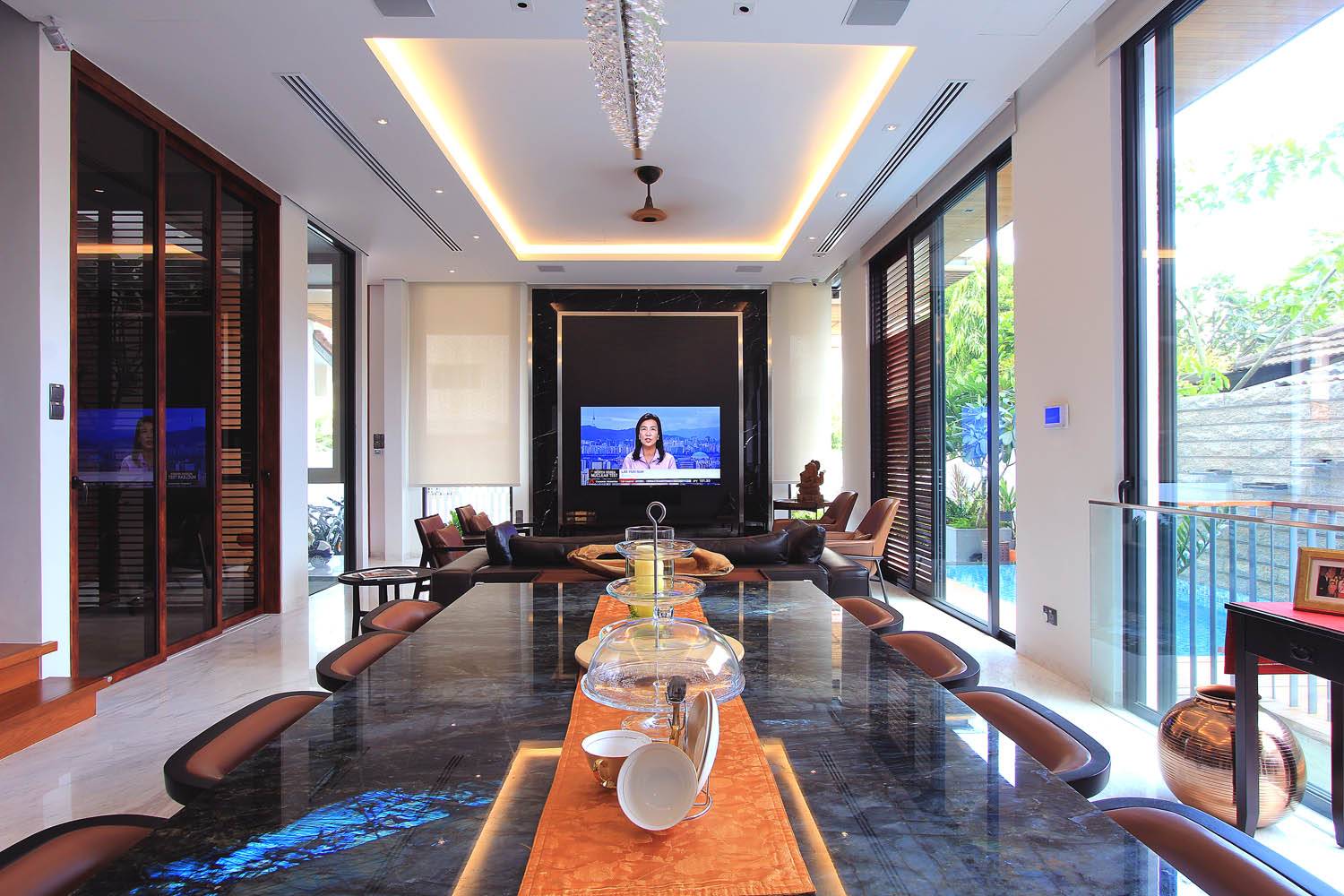 In-and-out fusion
Biophilic design is about the fusion of indoors and outdoors, connecting us to nature. How we can incorporate the biophilic design trend to our homes is by extending our indoor living space into the outdoor. Some ways to do this include:
Installing an outdoor kitchen. This can be a fully equipped kitchen or a downsized version with a barbecue grill and mini fridge.
Adding more glass windows and sliding see-thru doors. This allows natural lighting to flow into the home.
Setting up a pergola or outdoor awning. A beautiful pergola will add a touch of style and comfort to any home and is perfect for nature and plant lovers.
Warm colours and textures
Sandy shades, such as earth tones and warm hues is set to be all the rage in 2021 and beyond. These neutral colours will provide us with the calm and serenity that we all need in the post-pandemic world. Together with these warm colours, be prepared to embrace natural materials like hemp, wood and woven fabrics as they work together to create a restful and peaceful environment in the home.
The home office
While Work-From-Home (WFH) is no longer the default mode in Singapore, there are many who still find themselves doing so due to various reasons. As a result, experts predict that homeowners looking to either revamp their home or work on a new place will focus on designing a practical yet beautiful home office.
Gone are the days when people used to work on their laptops on the dining or coffee table. People now want a more private and specialised workspace away from other areas in the house. This can be in the form of a room that may be used entirely as a home office, or a corner in the bedroom or living area where a desk may be placed.
Home wellness
2020 saw an increase in people taking online yoga/pilates classes and downloading fitness apps. Additionally, gym rats also realized the importance of having an alternative method of keeping fit when gyms were forced to close during the lockdown period.
Therefore, it won't be a surprise to have more people opting to install exercise equipment in their homes, either in a dedicated exercise room, or made to fit as seamlessly as possible with other furnishings.
Another home interior design trend is the importance of spas in the home that allow us to destress after a tiring day of work, either at the office or at home. A bathtub will be a welcome addition to the bathroom, as will a steam function in the shower.