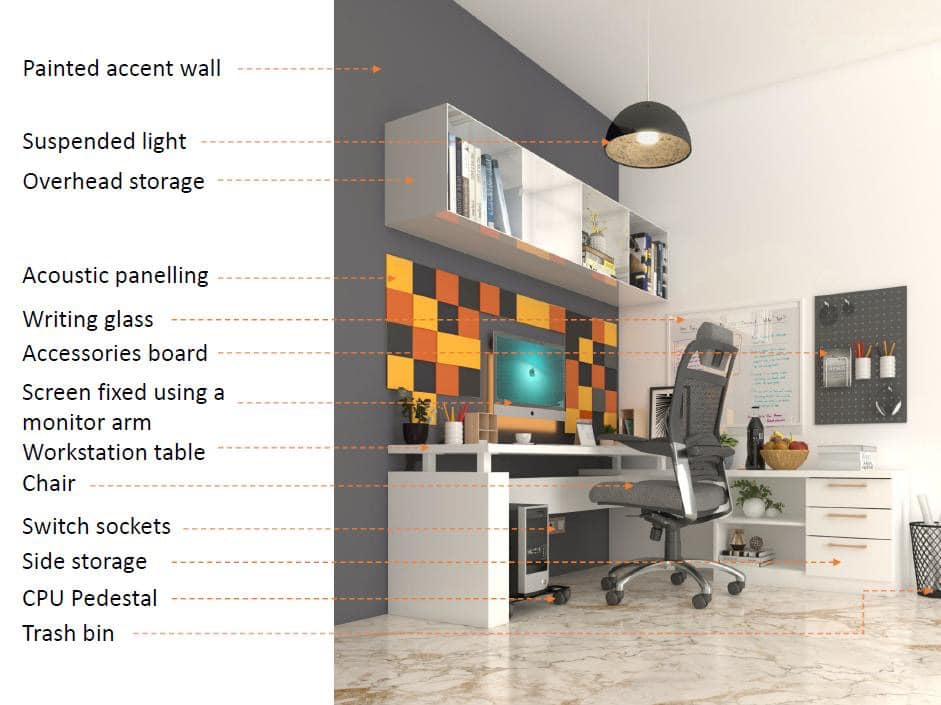 Our home office or study has essentially become an extension of the workplace, and it demands urgent attention that prioritise your well-being given that it will be an invaluable asset during home or global emergencies like the pandemic.
These are some essential ways that maximize our work performance at home. 'Real estate' at our home desk are limited hence Investing in good ergonomics, space optimization, lighting, ventilation, acoustics and indoor plants are simple ways to enhance the #WorkFromHome experience.
Inspired and picture extracted by Brawn Globus
Serious work configuration or a gamer set up..