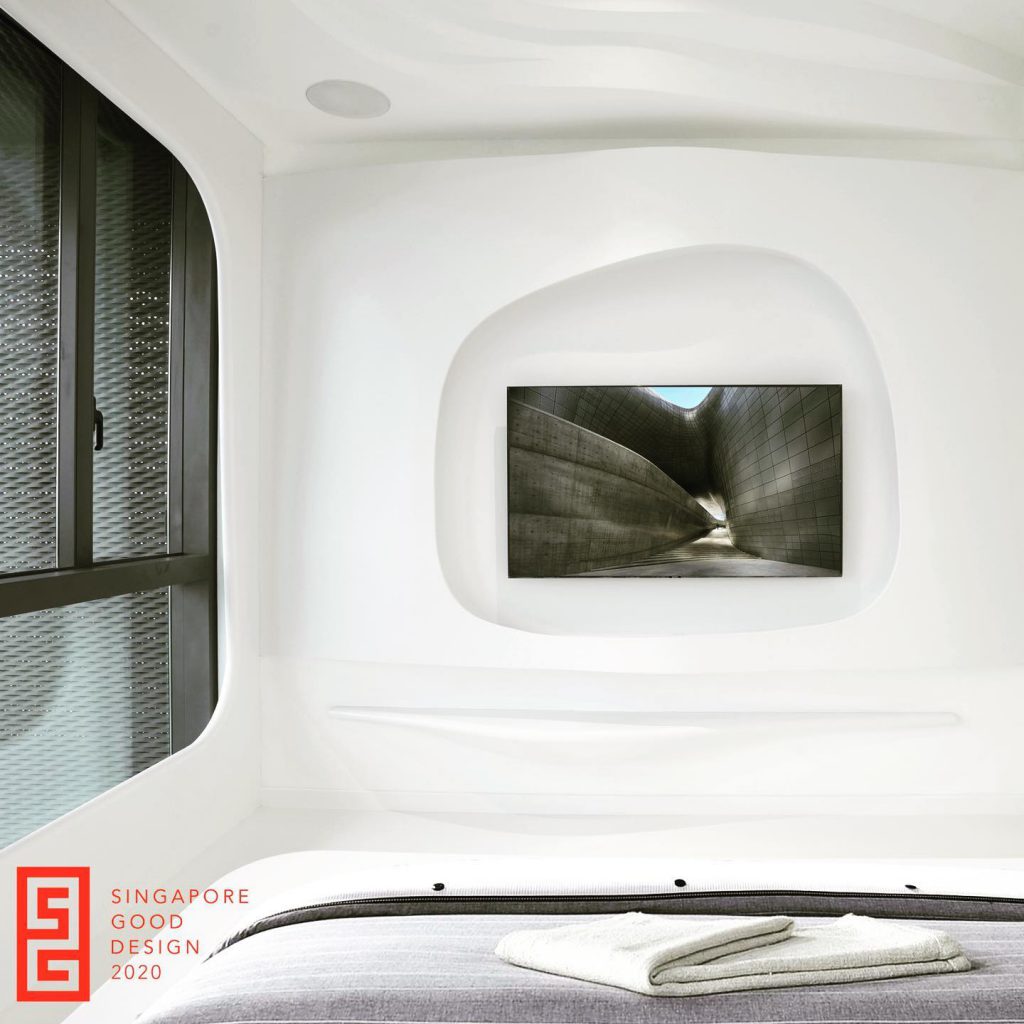 SINGAPORE DESIGN MARK
SG Mark 2020 Award Winner (Interior Design) – WHITE MARINA HOME
Principal Designer: Jackie Lai of JIA Studios + Copper Design
Project country: Singapore
Inspired by the sci-fi movie, "Passengers", the owner of this apartment wanted a bold and futuristic concept. With a base palette of white, the design features nature-inspired, fluid and organic forms with a strong visual presence. Solid surfacing, metal and glass make the space reflective and appear larger, while sleek furniture projects a futuristic look.